About us
Founded in 2017, the "Osttiroler Kulturspur – Kulturnetzwerk" is an interest group, service facility, and educational and events platform for the museums, open-air museums, visitor centres, exhibition centres, showrooms, castles and palaces of East Tyrol.
Its members are cultural institutions from across East Tyrol such as Bruck Castle, the visitor centres in Hohe Tauern National Park, the Aguntum Museum & Archaeological Park, Heinfels Castle, local and regional museums, open-air museums and special museums, as well as private museums and other exhibiting institutions and collections, and museum-like venues.
Mission Statement
In its mission statement, the Osttiroler Kulturnetzwerk specifies its main goals as follows:
Obmann
Dr. Richard Piock
TAP, Lienz
Obmann-Stellvertreter
Bernhard Origer
Museumsverein, Burg Heinfels
Kassier
Mag. Dr. Karol Notdurfter
Eisenbahnfreunde, Lienz
Schriftführerin
Barbara Hassler
Felbertauernstrasse AG
Become a member of our network
Members of the network may be individual persons or legal entities (legal representatives of the museums, associations, societies, foundations, etc. and legal partnerships), which deal with the preservation of cultural heritage and its public use.
Membership benefits
All members are offered basic advice on-site (x1 a year), guidance on new or redesigned exhibitions and museums, support in the field of placement and public relations, assistance with museum-related education and training, ongoing support for members on the general homepage, and assistance with all other activities of the cultural network.
The annual membership fees per legal entity are:
For a municality with an associated cultural institution: €1,000
For a "small" cultural institution: €500
For a "large" cultural institution (budget greater than EUR 50,000): €1,000
If you would like to become a member, please fill in the application form, and send it to our administrative office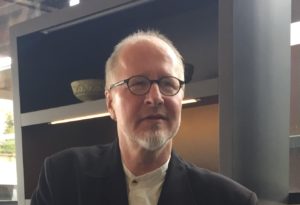 Dr. Manfred Hainzl
Business management, museum consulting, co-operations, museum service, education, public relations
Tel.: +43 (0) 650 451 70 90
E-Mail: m.hainzl@osttiroler-kulturnetzwerk.at
Mag.a Claudia Moser
Project management, cultural education, collection documentation, training & education, art & cultural events
Tel.: +43 (0) 676 339 92 52
E-Mail: c.moser@osttiroler-kulturnetzwerk.at